WELCOME TO THE PEAK OF DIVERSITY &
TO EUROPE'S HIGHEST PRIDE SKI WEEK.
A week brimming
with highlights.
The peak of diversity is just one of many that you can conquer during the Winter Pride edition in Sölden in the Ötztal. Sporting highlights, culinary treats, great entertainment at a high level and individuality are the utensils for the most colorful week in Ötztal's ski winter. A foundation on which each and every one of you can build your personal winter experience as the focus of Winter Pride is on all of us – as wonderful human beings. Our program gives you the opportunity to give a toast to old friends, to explore the Sölden and Gurgl ski areas together, to meet up over a tasty lunch on one of the sunny terraces or to turn night into day together.

On occasion of the Winter Pride we are relying on a lineup of national and international artists as well as events that couldn't be more diverse and varied.

We very much look forward to conjuring up a truly memorable event together with you in the snow of Sölden. Yours, the Winter Pride Sölden team!
Highlights in a row. This is probably the best way to describe the ultimate Winter Pride program. Sports activities on and off the slopes, culinary highlights and a really outstanding entertainment program await you. And what's best: You can also book your personal highlight every day on site.

Thanks to your convenient Event Pass you are, of course, welcome to all fixed program highlights of Winter Pride. If you would like to expand your personal program with even more attractions, we are happy to advise you on individual and additional bookings. Or you can simply try our daily side events and make the days in Sölden your personal BEST OF.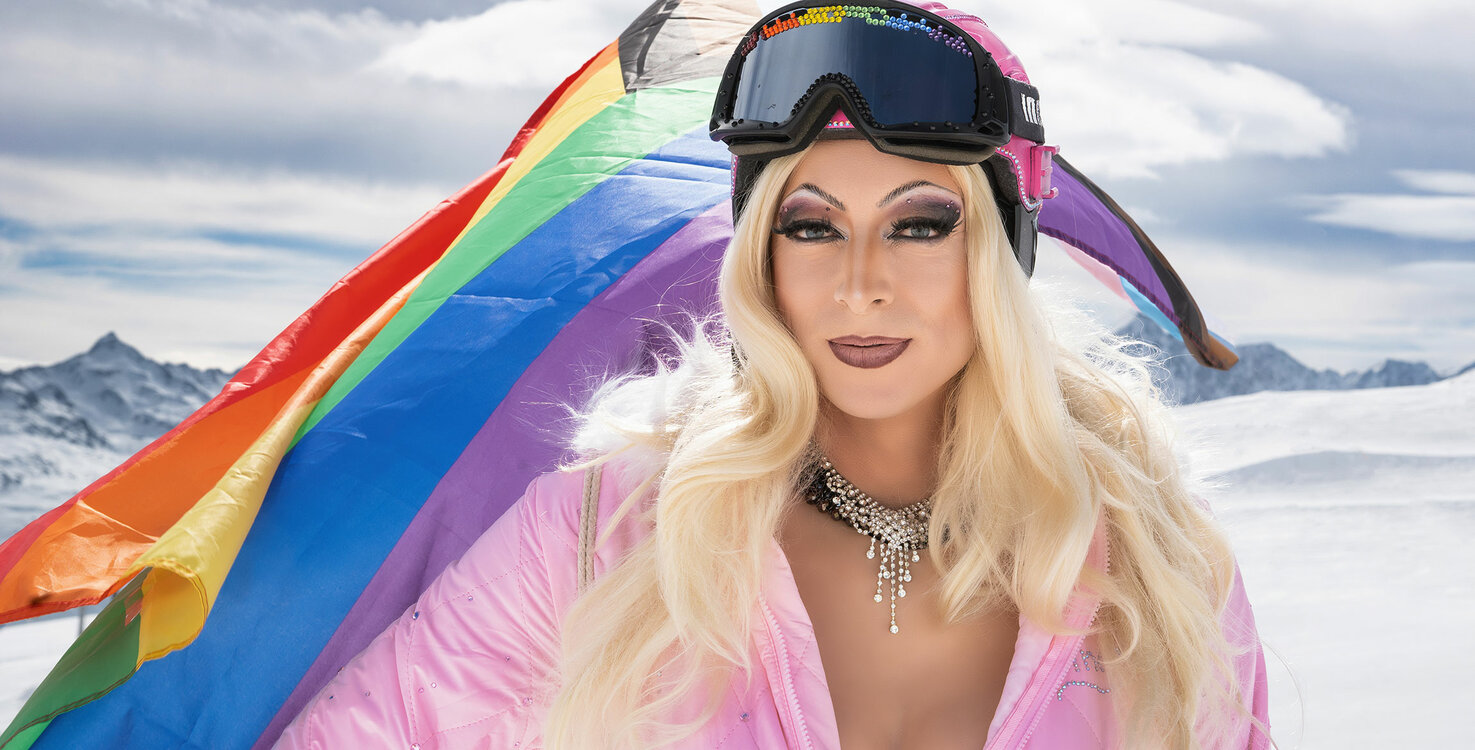 ALWAYS AT YOUR DISPOSAL:
OUR WELCOME DESK TEAM

Our Welcome Desk located at Freizeit Arena is open for you every day. Your hosts will be waiting for you there and will be available to answer your questions. The Welcome Desk is also "the place to be" when it comes to individual reservations for special activities such as ski lessons.

As a member of the Winter Pride Community, we grant generous discounts at our partners in all possible areas. Ski school, ski rental, a visit to AQUA DOME - our Welcome Desk Staff has the best offer.

The exact Welcome Desk opening hours during the week can be found in the information letter, which you will receive together with your Winter Pride Survival Goodie Bag when you check in.